Staying in Control:
The Lifecycle of
Rogue Drone Incidents
Shifting the Power Back
to Protectors and Defenders

UAS and C-UAS industry speaker and author Dawn Zoldi's (Colonel, USAF Ret.) compelling white paper takes the reader through every stage of a rogue drone incident, including detection, locate & track, identify and ultimate mitigation, and with this framework reviews technologies and tools, the power and control they provide, and their effect on outcomes.
Complete the form to access
your free copy >>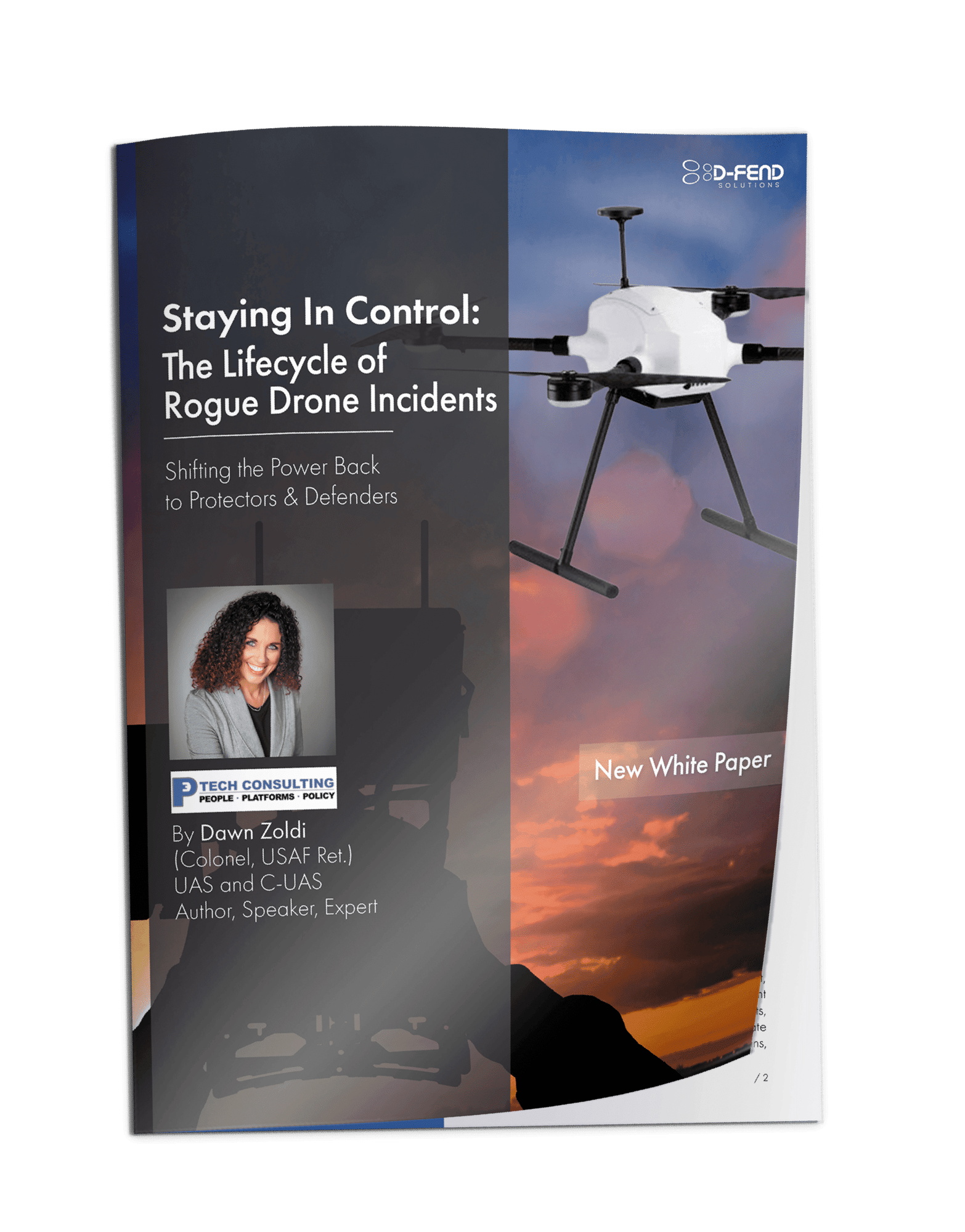 D-Fend Solutions is the leading global provider of cyber-takeover, counter-drone solutions for sensitive and challenging environments. By focusing on the acute threat, the most dangerous drones, our technology enables organizations around the world to maintain full control, safety, and continuity during rogue drone incidents across complex and sensitive environments and be prepared for future threats. EnforceAir, our flagship offering, automatically executes radio frequency (RF) cyber-takeovers of rogue drones for safe landings and safe outcomes.